I recently read about a project some of my favorite bloggers are doing and I thought it would be awesome to
link up!
I love the idea of trying to be kinder and more giving. As I wrote about in
this post
, I really want to become better at serving and truly giving of myself, but I have struggled to find ways to serve because I really want to make an impact, as I teen who isn't old enough to drive and doesn't have much money, this can seem hard to do. I will admit, I spent awhile in the well-I-guess-I-can't-do-anything phase,
but I am ready to jump up and do what I can right now!
I wish I could travel to a third world country, buy a bunch of things for orphans, and serve them for at least a month, but that is just not an option. So for now I will stick to opening doors and doing random acts of kindness:)
---------------------------------------------------------------------------------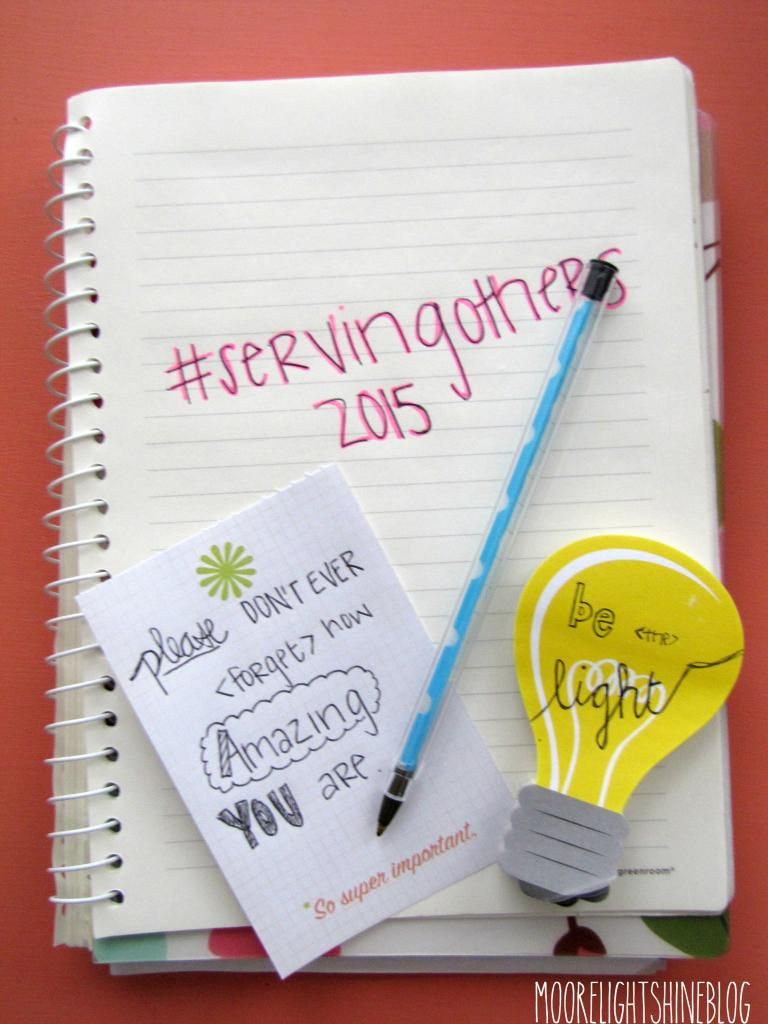 We all know that person.
The one who is seen as annoying or hard to work with. The one who is mean or constantly
brags. The one who drives us slightly crazy.
We try so hard to get along with them, but sometimes it seems impossible!I feel like a am a pretty nice person, I try my very hardest to be kind and patient with everyone, but some people just get under my skin!
So in my journey to
embark
on "serving with all my might, mind, and strength," I am striving to learn to love these people. To see them as Christ would.
And if you really look at these people, really trying to understand; a lot of times they really just need to know some one cares. They need to know they are gorgeous, smart, and destined for great things.
So this month (or I guess how ever long..), I will be making some nice little notes to put in their stuff when they aren't looking. I will also be striving to be more patient, but I think it would make me so happy to find an anonymous note in my pencil pouch telling me how amazing I am:)
I was going to make some cute printable, but I think a message typed in word (so the handwriting is unrecognizable) will be more mysterious and more personal than a cute printable that anyone can find online.
To the people who feel like no one cares, I want each of you to know that you ARE loved. I know with all my heart that there is a loving Heavenly Father who loves each and everyone of us beyond comprehension. There is a Savior who suffered for
us
and made it possible to repent and live again. Each and everyone of you was made for a divine and glorious purpose, you were created by The All Mighty. Ignore the world, they don't know what true beauty is. Focus on shining, coming unto Christ, and being filled with love and you will glow.
Who ever you are, you are amazing and you are loved.